Mud circulation
A production base of solid control system for drilling mud was established in Aktobe city by us,"Batys-Munai" LLP and Xian Kosun Machinery Co., Ltd. the leading manufacturer of mud circulation system in China. Producing and selling of the soild control system is our main goal, and our production include mud tank, water tank, diesel tank ,shale shaker, degasser, and desander, desilter, centrifuge and all other solid control equipment which all by brand of Kosun.
Based on the technical superiority of China Xian Kosun Machinery Co., Ltd plus the geographical advantage of "Batys-Munai" LLP Corporation in Kazakhstan, made it possible that for tight connection, smooth communication with our customers, and for more reasonable design, more convenient installation, and quickly after-sales service for our customers. All of these ensure that we can provide users with high-quality and high-speed service.
We sincerely hope to have the opportunity to cooperate with your company. We believe that our products and services will make your satisfaction.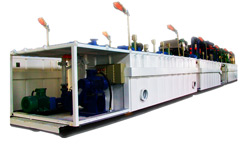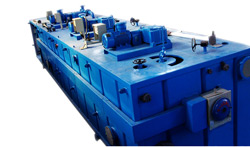 Mud Tank
As a mud carrier, mud tank is an indispensable part of mud circulation system and it can complete the weighting、mixing、 solid-liquid separating、degassing and other processes. The mud tank carries the mud circulating between the well head and mud pumps. The solid-phase particles in mud are separated stage by stage by relevant solid control equipments on the mud tank and they are mixed by mud weighting and mixing system to meet the requirements of drilling process. The degasser on the mud tank can remove the harmful gas in the mud to ensure the environmental requirements of working site and the mud specific gravity. The mud tank applies centralized control of electric. Heating system and heat preservation system are installed for polar regions.
The drilling site usage of mud tank has the following advantages: ensuring no mud loss, reducing environmental pollution, lowering labor intensity and meeting the requirements of the drilling process timely by mud mixing. Tanks can be designed and manufactured according to the specific requirements of our customers.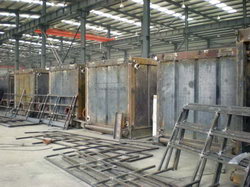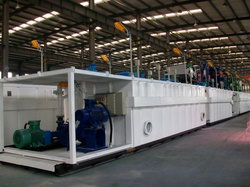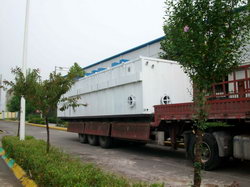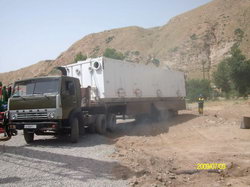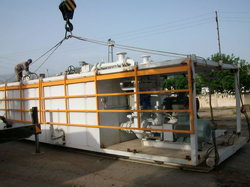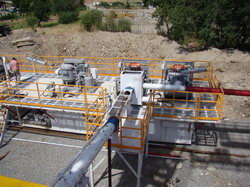 Diesel Tank
YG35 diesel tank is the specialized tank for diesel engine and generator, which mainly consists of storage tank, 、50CYZ-20 self-priming centrifugal oil pump, filter, LC-50-A flowmeter, UHK561B-1450 explosion-proof liquid-level switch, UFZ-04-2000 liquid level meter, elevated oil tank & manifold, stainless steel valve. The elevated oil tank can be put in the skid before transportation and the pipelines of elevated tank& storage tank do not need to be dismantled. The top platform is made of diamond plate and there are drain holes on the bottom. The oil tank also has dust suction valves , spring and wave cutter inside.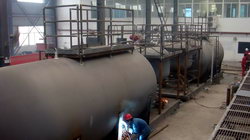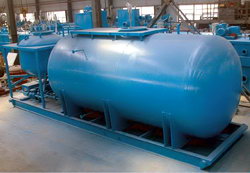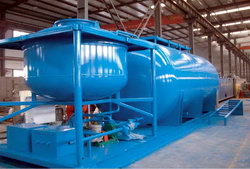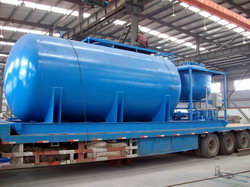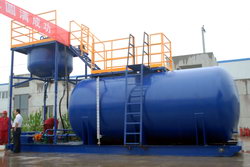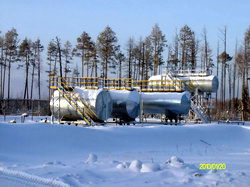 Water Tank
We can design and manufacture water tanks of different shapes (spherical, oval, circular arc and square bottom shape) and different material water storage tanks. This water tank features a elegant appearance and smooth body both outside and inside, nontoxic, tasteless, resistance of acid, alkaline, wallop, high temperature and coldness along with convenient installation, transportation, easy cleaning and maintenance, strong suitability and etc. It can be widely used in fields of petrochemical industry, food industry and industrial consumption.